Upcoming Performances
Dave's latest CD is now available - visit the
Recordings
page
We now have over

30 video clips

on

our

 

YouTube channel, soundandscreen .

We intend the channel not just for Dave's music, but for anything we have on video that we either of us might want to share.  Many thanks to Frank Carr and Angela Cox for an excellent job of posting the videos.
2020
SEPTEMBER

David's recent activities. Many usual schedulings have been altered by the COVID-19
.



Tramp Records
 

of Germany reissued the 1982 vinyl album of Seeds of Fulfillment, a Columbus, Ohio jazz-rock band for which David played keyboards and contributed original songs.  In addition Tramp Records issued a previously unreleased album by Seeds of Fulfillment from the soundtrack of a 1982 Columbus public-access cable television show.
Grapevine Video
of Phoenix, Arizona, has released the following DVDs of silent films with David's accompaniment:
Buried Treasure
(1921, accompanied by David) and
Polly of the Follies
(1922, accompanied by Ben Model), two incomplete films starring Marion Davies.
The Cossack Whip
(1916), directed by John Collins and starring Viola Dana.
The Innocence of Ruth

 
(1916), directed by John Collins, starring Viola Dana and Edward Earle. 
Robes of Sin
 (1924), starring Sylvia Breamer and Gertrude Astor.  (Except for Polly of the Follies, the above four DVDs were originally produced and released by Ed Lorusso, with a subsequent release by Grapevine.)
Headlines (1925, directed by Edward Griffith and starring Alice Joyce, Malcolm McGregor, and Virginia Lee Corbin). The DVD was produced by Tim Lussier of
silentsaregolden.com
for release through Grapevine Video. 
The Chronicle of the Grey House
(1925, directed by Arthur von Gerlach, starring Paul Hartmann and Lil Dagover).
Rare Silent Films
of Stayton, Oregon, has released the following DVDs:
Early Universal Films of Eddie Lyons and Lee Moran
. Volume 1: Seven short films; David accompanies four of them. Volume 2: Five films, all accompanied by David, including
Mrs. Plum's Pudding
, (1915, directed by Al Christie), the only film appearance of theatrical star Marie Tempest. For information about the Rare Silent Films DVD releases, please e-mail
tguinan@aol.com
.
During the coronavirus health crisis, many performers have reached audiences through live streaming and collaborations on YouTube. David has participated in three of these performances:
Gus Friedlander's Prohibition Orchestra of Chicago has recorded and posted on YouTube a tribute video to their late bandmate, saxophonist/vocalist Freddie Garcia. Gus chose a favorite song that Freddie loved to perform,
The Sheik of Araby
, and each band member recorded his/her part separately on video to combine on one screen. Please check out
www.youtube.com/watch?v=fRH0miPg4-g
Dave played and sang original comedy songs that were streamed free on August 22 and 23, 2020, at
www.yippiefest.com
. The performance was prerecorded at the 2019 Yippiefest, held at Chicago's Prop Theater.
In place of David's usual Northbrook Public Library Silent Film Series, traditionally two live screenings every Wednesday in September, Dave has a "new career" as "the Robert Osborne of Northbrook." He prerecorded
video introductions to the five programs in the library's virtual silent film series. The introductions are posted on an unlisted YouTube video, and the library's patrons may access the films through Northbrook's subscriptions to the Kanopy and Hoopla platforms.

---
ARTICLE: 11 November 2018 "Keeping Score at the Cinema"
by Luis Lopez Levi in
F-Newsmagazine,
School of the Art Institute, Chicago,
Back in May 2018...
| | |
| --- | --- |
| | Cinevent had its 50th-anniversary event May 24 - 27, 2018 in Columbus, Ohio.  Dave accompanied a program of silent Our Gang shorts, a 1927 Laurel and Hardy short called We Faw Down, The Speed King from 1925 starring Richard Talmadge, Dress Parade from 1927 starring William Boyd and Bessie Love, and King of Wild Horses from 1924 starring Rex, the Wonder Horse.  Guest of honor was Leonard Maltin, who participated in a panel discussion with author Scott Eyman, did a presentation of his new book: Hooked on Hollywood, and spoke at the Cinevent Golden Celebration Reception on the fourth-floor outdoor patio of the Renaissance Hotel, which was hosted by Bear Manor Media.  It was reported that Mr. Maltin was very complimentary about Dave's accompaniment of The Speed King. |
| | |
| --- | --- |
| David and the Ambassadors: Tom Hope - sax, Ross Nuccio - tuba, Gus Friedlander - banjo and Tim Mulvenna - drums, played his original hot jazz numbers, arrangements and adaptations for an enthusiastic audience at Three Crowns Park in Evanston, IL on February 5, 2016. | David and the Ambassadors: Bernard Scavella - saxes, Kobie Knight - vibes, and Pete Castronova - drums (called in suddenly to substitute for ailing Tim Mulvenna) played a three set concert of hot jazz, originals and arrangements for The Illiana Club of Traditional Jazz at the Glendora House on Sunday, February 21, 2016. |
Click
to see Dave at the multi-manual organ.
See Dave's 
Louis Armstrong Award
and
latest
CD releases .


The latest: Sound engineer Richie Wohlfeil, owner of Hamtramck, Michigan's Lo & Behold bookstore/entertainment venue, posted some of Dave's tunes at
https://folkbluesnight.bandcamp.com
 on an album with Detroit-area pianist Michael Malis. The session was recorded live when Dave was in Detroit rehearsing for the Free Press Film Festival. The live audience went wild, as you can hear on the recordings. Thanks, Richie!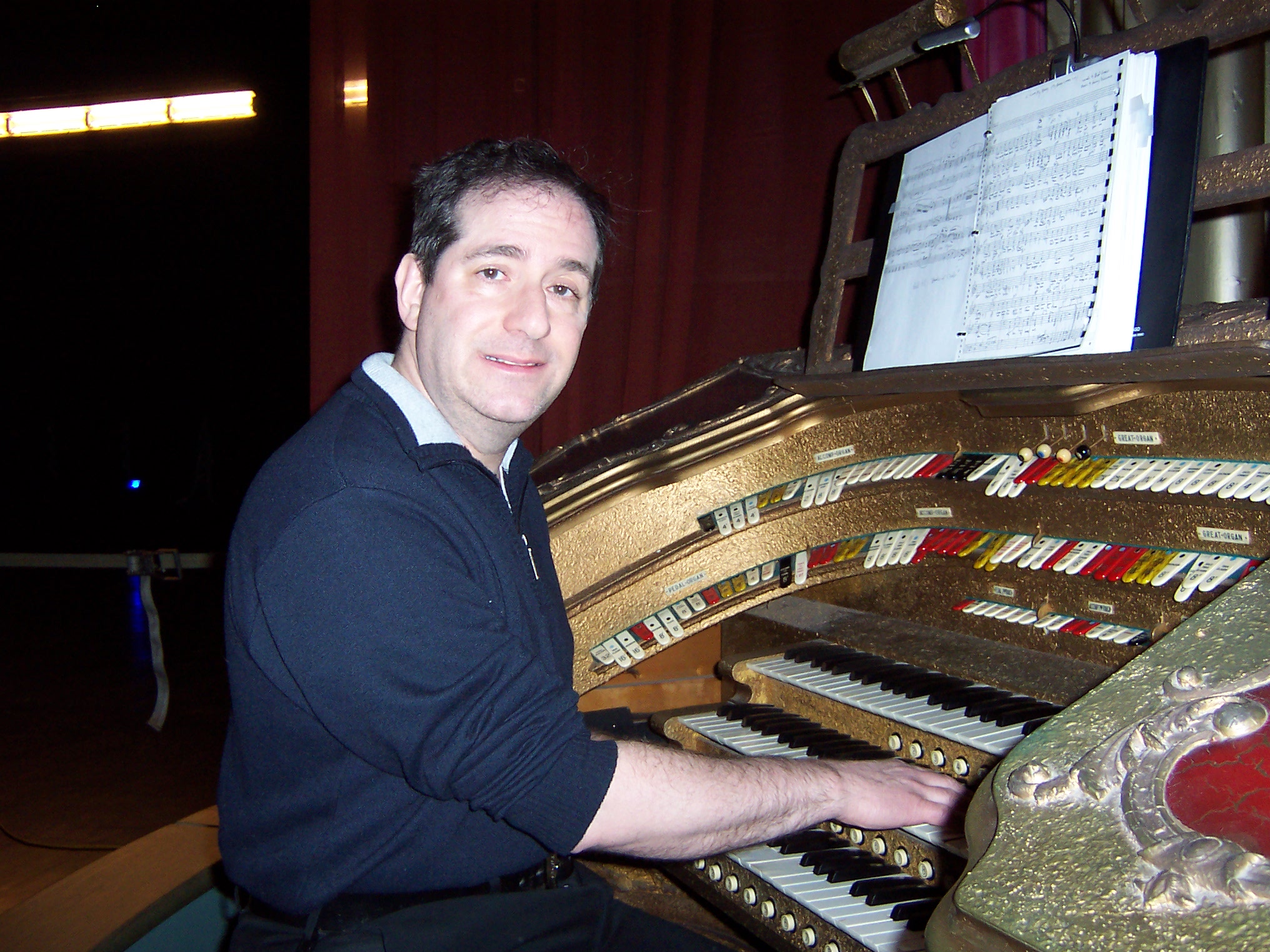 Above is Dave at the Capitol Theater organ in Madison, Wisconsin. Check out this YouTube video to see/hear him in action.
http://www.youtube.com/watch?v=vPft_JBtrpA

January 10, 2014

Dave and the Ambassadors featuring Gina Gibson played at the Renaissance Hotel in Northbrook, IL for the retirement party of Chad Raymond, the director of The Northbrook Public Library on Saturday, January 10, 2014.  The program was a fine tribute to Chad Raymond and the band had a wonderful time and was well received.  The bass player was Dan McNaughton, drums by Tim Mulvenna, with David leading on piano and keyboard.  Gina Gibson was the vocalist.
Louis Armstrong Award.  I was very surprised and happy to receive a jazz award from Don Sadofsky and The Chicago Park District at Horner Park in Chicago.  It's the first time I've received an award.  Thank you, Don and Horner Park!

Click image or this link for larger view.
 
| | |
| --- | --- |
| Between 1978 and 1982 I was the keyboard player in a Columbus, Ohio jazz-rock band called: The Seeds of Fulfillment.  The band self-produced one 45rpm record in 1979, and a full length album in 1981.  Tramp Records of Munich, Germany has reissued the "B" side of the 45 on a new CD compilation called: Praise Poems, Volume 1.  A friend had alerted me to the fact that a British record company had reissued a song from the album in 2013.  | With guidance and suggestions from Tramp Records, I was able to secure a very nice agreement with BBE Records of England.  The song is on a CD called: Kev Beadle Presents Private Collection, Independent Jazz Sounds From the Seventies & Eighties.  In Addition, Tramp Records has licensed an additional song that I composed from the full-length album called:  The Provider.  He says it will be on the forthcoming CD: Praise Poems, Volume 2 in September, 2015. |
---
Since May 2013 - New YouTube videos:
1. Louis Armstrong & His All Stars Live at Indiana Beach (4:14), home-movie found footage, piano by Dave.
http://www.youtube.com/watch?v=dQcTD5LAJVg
2. Dave rocks on TV!: Chic-a-Go-Go 3/17/13 (5:13)
http://www.youtube.com/watch?v=mIR5lE7Hd6E&list=UUz8dU1UXfZVZio5mvlAMasg&index=2
3. Back to the Old Farm (10:59), music by Dave. 1912 Essanay/International Harvester, featuring Beverly Bayne in an early role. Filmed in west suburban Chicago area, Dunham Oaklawn Farm near Wayne, IL
http://www.youtube.com/watch?v=Bow99bzHfiM
5. The Rally or If Beale Street Couldn't Talk (20:15) music by Dave. Director Cal Ward. Jr. intuitively used the methods of silent-film comedy to create a classic of modern silent cinema farce (video: 1994 & 2002).
http://www.youtube.com/watch?v=o8YbgSHGG6g
The Ambassadors
"Avalon" :
www.reverbnation.com/daviddrazin/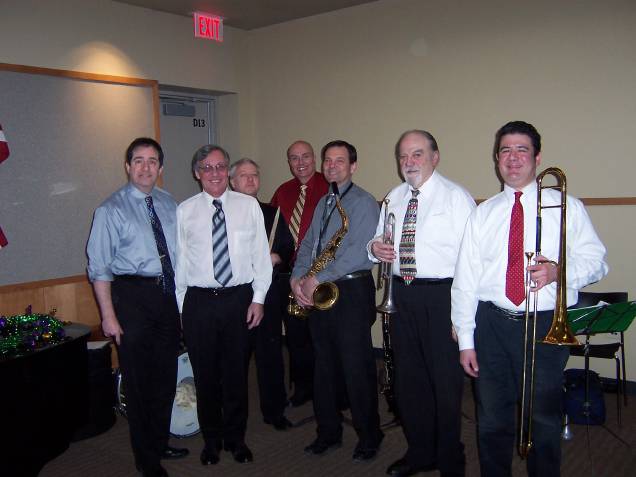 ---------------------------------------------------------------
Plus some not-so-live accompaniments:
Dave played with the Bernard Scavella quintet at Hyde Park Jazz Society's monthly concert series in January. Here's a
video clip
, which appears on guitarist Randy Ford's YouTube channel:
http://www.youtube.com/watch?v=9uJHO0gCpc4
Here's Dave playing with the Jazz Masters. Photos by Alan Weidner.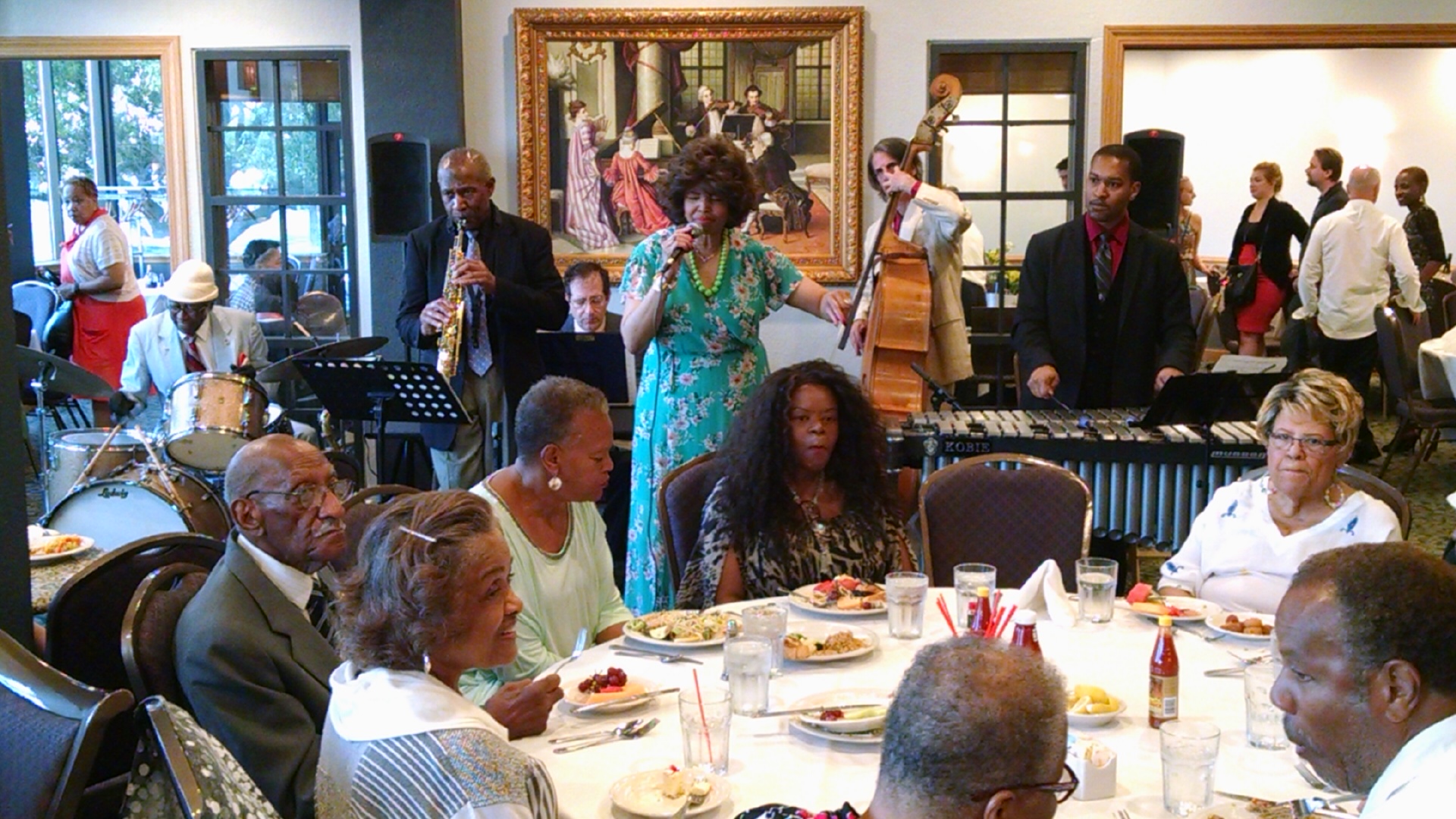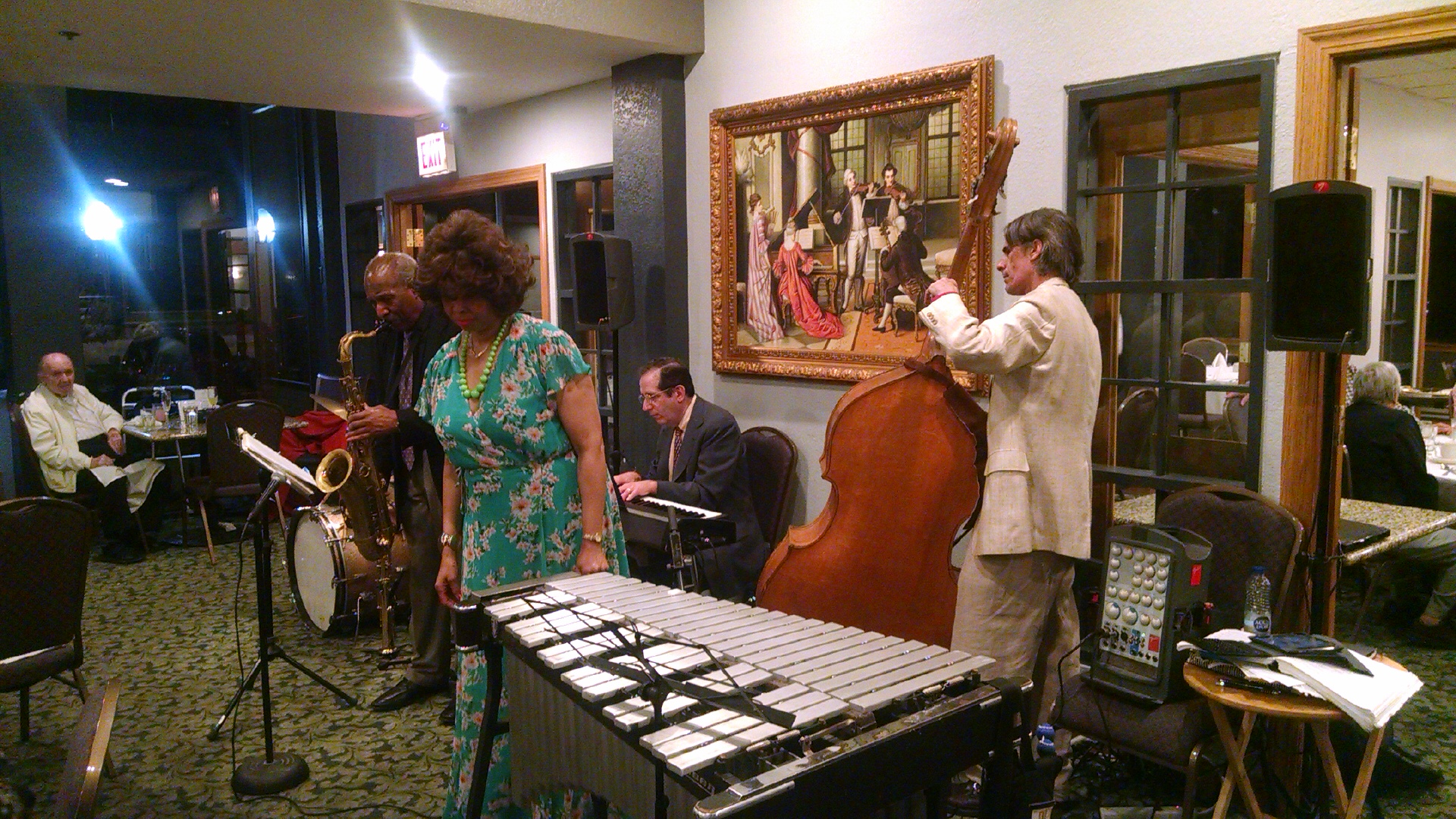 Dave says:
Here's some great news: I did the music for a talking picture and it's a PUPPET MOVIE!  It's 14 minutes long and is titled "Junk Palace."  It's about the Collyer Brothers, recluses and compulsive hoarders. The filmmaker is puppeteer Lyon Hill.  You'd love Lyon!  He's a great original talent.  The picture is currently a selection of the Full Frame Documentary Festival in Durham, N.C., to be shown
Saturday, April 16
.  It's produced by Heather Henson, Muppet creator Jim Henson's daughter. Here's a link to the trailer:
http://www.mermecolion.com/Junk_Palace.htm
Dave's appearances at Phil Pospychala's annual Tribute to Bix traditional jazz festival were a success. this year's event focused on female performers of the 1920s/early '30s. Dave accompanied three singers: Barbara Rosene, Jamaica Knauer, and Emily Toops; played in the bus tour's jam session at the historic Washington House, Two Rivers, WI; and accompanied a silent-movie clip of Gilda Gray doing her shimmy dance in "Piccadilly." Check out the publicly available "Tribute to Bix in Racine" Facebook page at
http://www.facebook.com/video/video.php?v=10150117103652645
 (jam session) and
http://www.facebook.com/pages/Tribute-to-Bix-in-Racine/307725818815
 (dated March 15 at 7:19 a.m.)
Dec 2010 - My friend
Terry Flamm
who used to be in a comedy group I'm still in
interviewed me
for a blog he writes.
Chicago DIY Film
.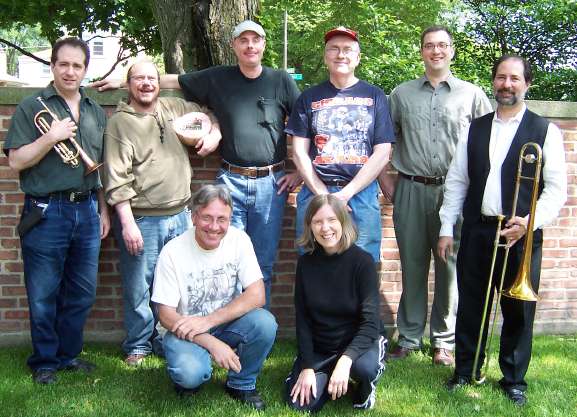 The Live Radio Theater shows at
Joplin's Java in Waukegan
on June 11 were a big hit for all who attended. Dave even played a few licks on the violin as Jack Benny!
Dave was back at Joplin's to give a solo piano concert on November 19, 2010.
Jan 2009 - Idaho author Larry Telles recently published his new book/DVD "A Brief History of the Silent Screen and the World at that Time" (press release: http://www.bitterrootmountainllc.com/bitterroot/?page_id=27 ), and Dave played keyboard accompaniment on the soundtrack for the DVD that comes with each book. Larry's personal website is www.essanayfilmmfgco.com .
 
Jan 2009 - Dave's piano music is featured on one selection of Chicago singer-songwriter Kathryn Gauthier 's new CD "Sunshiny Day: Songs for Children and Cats." It  is available on CD Baby and at Kathryn's website, www.gauthierarts.com .

Dave's DVD & TV releases:

On July 22, 2008 Chicago-area classic video company All Day Entertainment released the 3-disc DVD collection "American Slapstick, vol. 2." The feature presentation is "Charley's Aunt," starring Syd Chaplin, with improvised piano soundtrack by Dave. Check out http://www.alldayentertainment.com/6401.html
(July 23, 2008) Another company Dave recorded for is Unknown Video, formerly based in the San Francisco Bay area but no longer in business.  Dave played the piano soundtrack for their DVD of "The Sea Lion" (1922) starring Bessie Love and Hobart Bosworth. The DVD also includes a co-feature, Pauline Garon in "The Average Woman."  Another is "Whiz-Bang No. 1: Action Americana".  Interested buyers may contact Dave (carseymour@aol.com) for videos he accompanied.

(July 23, 2008) Watch a 15th-anniversary video of Famous in the Future, www.youtube.com/watch?v=c67tW8ihmmE , the sketch comedy troupe in which Dave has participated as musician, actor, write and director. the video is a montage that includes sketches that were videotaped live and include vintage performances by Dave (often wearing glasses and sometimes playing his cornet).

On July 29, 2008, Kino released a double feature of "A Man There Was"/"Ingeborg Holm." Dave provides the piano soundtrack for Ingeborg Holm, the first significant work by Swedish director Victor Sjostrom.
http://www.kino.com/video/item.php?film_id=924  
Turner Classic Movies, THE BUSHER (1919, dir. Jerome Storm, starring Charles Ray, Colleen Moore, John Gilbert, piano accompaniment soundtrack by David Drazin, broadcast at 12:15 a.m. EDT Sunday, October 14, www.turnerclassicmovies.com for further info. One of four baseball silent films to be screened that evening from the Kino release "Reel Baseball." 
VCI Entertainment, WEISS-O-RAMA, (silent-film comedies from Kit Parker Films, 1925, 1927, 1928), www.vcientertainment.com , 2-DVD set, piano accompaniment soundtracks by Philip Carli and David Drazin. 
 

DAVE DRAZIN AT CHICAGO BLUES FEST
June 9, 2007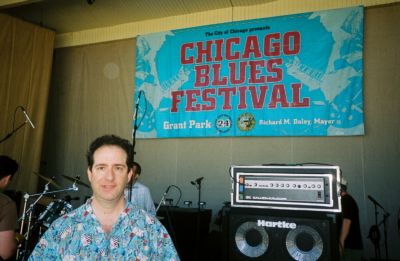 from Journalist Robert Loerzel of the Underground Bee: 
In the interest of full disclosure, I should say right off the bat that Dave Drazin is a friend of mine. But I can honestly say he's a terrific piano player, and plenty of others will tell you the same thing. Dave's best known for playing piano at showings of silent movies, but he's also an excellent player of old-time blues, jazz and ragtime, and all of those skills were on display during his superb set Saturday afternoon on one of the side stages at the Chicago Blues Festival.
See more photos of Dave Drazin at the Festival .
Source:  ROBERT LOERZEL,  Underground Bee 
Hear Dave on YouTube!


Dave performed for a short silent movie made by Wisconsin Bioscopes (film students at the University of Wiconsin - Madison). 
Don't miss " A Visit With Grandmother " on YouTube. See it now.
Visit Wisconsin Bioscopes for info on more of their fascinating film activities. Other Bioscape videos include "Rent Party" (Dave appears onscreen briefly) and "Cosmo's Magical Melt-aways."
Check out this review article about Wisconsin Bioscape. (Yep, it mentions Dave's piano work, too).

Dave has been playing regularly at the University of Chicago's First Friday jam session at the Quadrangle Club on campus. Watch a video of Dave in action at the Quad at Here is the page with Dave's video:
http://www.archive.org/details/JazzAtTheQuadrangleClub .

---
Recordings: DVD & television
New DVD:
Dave's first soundtrack recording for Kino on Video, " Reel Baseball ," was released April 3. He played piano accompaniment for the shorts HIS LAST GAME (1909) and THE BALLPLAYER AND THE BANDIT (1912, starring Harold Lockwood) plus the feature film THE BUSHER (1919, dir. Jerome Storm), starring three of the silent film world's greats: Colleen Moore, Charles Ray, and John Gilbert. 
Laughsmith Entertainment, FORGOTTEN FILMS OF ROSCOE "FATTY" ARBUCKLE, DVD release May 24, premiering on Turner Classic Movies Monday, April 4. 
1:00 p.m., FATTY JOINS THE FORCE; 
1:15 p.m., A FLIRT'S MISTAKE; 
2:15 p.m., LEADING LIZZIE ASTRAY. 
(Dave also accompanied an Arbuckle-directed short, "CURSES," starring Al St. John.) 
Further info: www.laughsmith.com
Milestone Films , LURE OF LABRADOR and SWILIN' RACKET, bonus shorts on WHITE THUNDER
documentary DVD released Dec. 7, 2004. Also on Milestone, CUT TO THE CHASE:
THE CHARLEY CHASE CLASSIC COMEDY COLLECTION , to be released on DVD later this year and 
premiering on TCM Monday, April 4. Dave's soundtracks are on the following: 
7:00 A.M., ISN'T LIFE TERRIBLE?, 
7:30 A.M., CARETAKER'S DAUGHTER, AND 
11:30 A.M., MAMA BEHAVE.

On July 29, 2008, Kino released a double feature of "A Man There Was"/"Ingeborg Holm." Dave provides the piano soundtrack for Ingeborg Holm, the first significant work by Swedish director Victor Sjostrom.
http://www.kino.com/video/item.php?film_id=924  
We're happy to announce that Dave has been chosen to be included in the 2006 60th diamond anniversary edition of Marquis "Who's Who in America." Who's Who profiles the careers of a select group of men and women from all significant fields of endeavor - from business and politics to healthcare and science to entertainment and the arts.